Vanessa and Eric's Wedding Page.
Coming soon…   September 10, 2005
Vanessa Tilton and Eric Deeter's excellent wedding will take place Saturday September 10.  The location will the West Alexandria VFW South of town on route 503.  It will be an outdoor ceremony if the weather cooperates.

Time: 4:30 with a reception following immediately after

Wedding Colors: Red and Yellow (We're going for that fall theme here)

Directions: From the intersection of Highway 70 and 75 North of Dayton. Take 70 West towards Lewisburg Ohio. Exit at Lewisburg and turn left (South) on State Rte 503. You will pass thru West Alexandria Ohio (about 8-10 miles); continue on another 2-3 miles and the American Legion will be in a valley on the right side of the road.

Alternately from the Dayton area Highway 75 intersects with State Route 35. You can take State Route 35 West. Continue past a town called New Lebanaon, the next town you come to is West Alexandria. In the center of town 35 intersects with 503 - there is a traffic light at this intersection. Turn left (South) on 503 and continue another 2-3 miles. The American Legion will be in a valley on the right side of the road. .
Vanessa and Eric met while working at Home City Ice in Dayton, Ohio. He was working a route and she worked in the office. Eric has since moved on to become a supervisor in Louisville, Kentucky. Vanessa decided to follow him South. She is a student in good standing at Wright State, majoring in Business Management – making the honor roll in the spring quarter. She plans to attend a local college in Louisville and complete her final year of school.  She is working as a medical equipment inspector this summer.
<![if !vml]>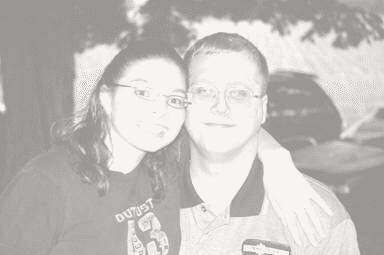 <![endif]>
Vanessa attended Twin Valley South High School in West Alexandria, Ohio. She has lived in this area almost all of her life. She ran track, cross country, and played basketball. She still holds the 800m and 1500m records. Eric grew up in Covington, Ohio and graduated from Covington High School.  He attended Wright State University, but left to work with his brother at Home City Ice.
No gift registry has been set up yet.  But I would imagine that one may be set up at Target or Walmart.  We will update this page as this evolves.